CONFESSIONS OF A WELLBEING COACH
You see, 2020 changed me as well.
Years ago, I was diagnosed with an autoimmune disease and given medication and then I got pregnant. Sadly, they did not know then that the drug could cause complications in an unborn child. Today, the Physicians' Desk Reference (PDR) says to not take the drug (I was given) while pregnant. Maybe, because of sad stories like mine. After seen complications during my pregnancy, I was advised to abort the pregnancy. However, I heard my gut, my God, my intuition that said, 'No, you will have a healthy baby….' And I was even given the name. I chose to continue the pregnancy against all conventional wisdom.
The baby was born with a significant heart defect that required seeing the cardiologist regularly to check blood oxygen levels. But I was not afraid. I somehow knew that what was promised was done in the spirit but would take time to see manifest in the flesh. Our baby received spontaneous healing at 13 months that was called a miracle however, he came down with many diagnoses over the next seven years. During this time, I spent 10,000 hours looking for answers. A diagnosis like asthma, allergies, eczema, ADHD, night terrors, lazy eye, speech impediment all seem 'normal' today, but I knew there was a reason and I knew the reason was not deficiencies in drug A, B, or C!
Ultimately, I saw that regardless of the condition, there were consistently the same common denominators reported in clinical abstracts: elevated cytokines, low sIgA antibodies, low glutathione. I wondered why was no one else saying or possibly seeing this. Rather, we now have 150 autoimmune diseases and new conditions in our children like POTS, ARFID, PANS, etc.
We are so worried about the Pandemic that we are not seeing the Epidemic right in front of us and that is a world where our children are suffering with terrible anxiety or thinking 'normal' is living on Zyrtec or Adderall.
Illness and disease are epidemic, but we fail to see it because we put every different disease or condition into a different 'bucket' when in fact, the root issues are the same. Rather than try to treat every one of our child's conditions (the different buckets), I addressed the root and our child became whole and is living an amazing life and that is what I want for you as well.
For 30 years, I have shared this message, but it was 10 years ago when I was certified to teach low-glycemic eating to lose weight by eating in a way that would lower blood sugars that I learned a SHOCKING SECRET. As I taught, I saw half of my class would do great and others not so much. In one class, I had two sisters who did the exact same thing and one lost 51 pounds in 12 weeks, the other lost seven. She was devastated and so was I.
That was when I began to look at blood sugars. I have done 18,000 blood sugar tests with nearly 1000 clients. I could have 100 people eat the exact same keto meal and have entirely different blood sugar responses.
This is why one diet works for some but never all.
Now we have COVID-19 and lack of social interaction and fresh air. Then we have an overcompensation of alcohol, drugs, and sweets. This is the perfect storm to weaken the immune system even further.
Therefore, I am going to give you the SHOCKING SECRET for FREE that will reveal why focus, energy, mood, or weight-loss have been a struggle. I am that passionate about you-Knowing-about-you!
Because when you have the core elements dialed in, you can trust your body, your health, your gut, your God, and your intuition a little better.
I help freethinking women struggling to get their mojo back conduct simple at-home tests to reveal early red-flags and warning signs of impending disease, so they know their bodies better than their doctors and effortlessly experience weight-loss, vitality, and the powerful, self-confidence that we call COLD-FIRE.
62-year-old Alice: I had slowly gained 30 pounds during the last 20 years of my marriage and then my husband left me for a 40-year-old. I tried all the tricks I knew to lose weight, but it was not working anymore. My mojo was gone. I met Debi through my son and after learning my blood sugar response to my meals, the weight just melted off and my energy soared. I began dating and even saw how stress or a fight with my new boyfriend, affected my blood sugars. I feel so empowered because I now know what to do.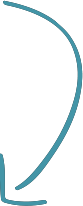 THEN CLICK HERE TO REGISTER FOR THE WEBINAR
Why My Perfect Plate …. And Why NOW?
Here are my biggest takeaways from 2020 – and Your Biggest Opportunity of 2021
Sometimes the greatest truths are the simplest. Remember, in the 1950s doctors said, 'it's ok to smoke while pregnant.' In the 1980s doctors knew how folic acid prevented Spinal Bifida, yet it took nearly 20 years for that knowledge to come to hit the mainstream.

Do you want to wait 10, 20, or 30 years to figure YOU out?

Hundreds of years ago, people were forced into the dark ages where information was withheld from them but today, we are in the 'blinding light ages' where there is soooo much information being thrust at us, we are truly left blind and confused. The only answer is to turn within and figure YOU out.
One of the morbidity factors that affect COVID-19 is blood sugar unfortunately the majority of people never think of their blood sugars until their A1C or fasting blood sugar is elevated. Yet, you will be shocked to learn how your body's blood sugars respond, meal-to meal, which can impact your mood, energy, motivation, and weight.
People are struggling to hear and trust their intuition, their gut, or their God. The body is becoming more and more polluted and is sending 'help me signals' to the brain. The result is not just a feeling of dis-ease, or anxiety, or angst but a continuous cycle where we struggle to manifest our greatest desires. For many, this makes hearing our still, small, sweet voice, inside terribly difficult.
And you don't need a Ph.D. in nutrition, biochemistry, and science (that would be nice) rather all you need for that SELF-KNOWLEDGE that generates TRUST and cool confidence that I call….

COLD-FIRE

and you can by… JUST OBSERVING YOURSELF WITH STEP-BY-STEP KNOWLEDGE OF WHAT THE BODY IS SAYING.
---
55-year-old Cathy: I came to Debi with my daughter who had been on Adderall for 10 years however, at 16, I took her off, and she gained near 50 pounds and was even put-on blood sugar medication. We looked at her blood sugar response to her meals both on the meds and off. We actually took the results to the doctor who then took her off the blood sugar meds, and we worked with Debi to identify the Perfect Plate for my 16-year-old. The weight came off. Debi taught her the real expectations and that the process would be slower than she may like, but she would never diet again. She began to be, think, and act as if she was already gorgeous and successful. Yes, my little girl who locked herself in her bedroom dealing with self-esteem and anxiety, lost weight, went to college, and is a successful and happy woman!
40-year-old Victoria: I am a teacher, married with a five-year-old daughter. I came to Debi through another program and was primarily dealing with depression and low energy. I had no motivation to cook or do much outside of work. I was surprised she had me look at blood sugars because I really had no weight issue. But Debi truly taught me the language of my body! I had seen countless therapists and was on countless meds but I learned how my day-to-day activities were affecting my mood and energy. I think because I finally understood me that I became so motivated to take the best care of not just me but also my family. Debi teaches in such a way that even my daughter will tell me, 'mom my jar is getting full…I better not have that candy today.' Debi teaches the 'Barrell Effect' and how to recognize the early red flags and warning signs of disease.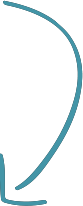 YES! I WANT TO LEARN ABOUT ME....NOW!
---
Then Let's SKIP! Let's learn the language of YOUR Body. Let's stop guessing about what could work and ASK YOUR BODY.
But even with all that said, it has been a difficult year to try to implement change when it feels the entire world is changing around us.
In 2020, the whole world made a shift to 'living in fear of a germ' terrified to hug, laugh, or sing in close quarters.
But the time could not be more pressing to take a stand for YOU and learn about you so that you are stronger to withstand the uncertainty around us.
If there is uncertainty around every corner, can you imagine how comforting it would be if there were no uncertainty around your body and mind?
The truth is sometimes people with the best intentions are plain wrong.
For example:
You were told eggs are bad and raise cholesterol, we are now learning that cholesterol is far more related to blood sugar than an egg yolk.
You were told that intermittent fasting is good, you take quizzes to find your I.F. type and you don't lose weight. In fact, many people will have cortisol released when not eating which consumes your muscle and turns it into blood sugar. Voila, loss of muscle, loss of metabolism, and a whole lot more fat.
You were told Keto is the only way and it is for some, but many of my clients do not do well with fat on their plate. Wouldn't you want to know?
Hygiene theory: germs are good or are germs bad.
Women were told 'Breastfeeding is archaic so here is the formula, it is better and fortified.'
You were told 'if you just cut carbs, you will lose weight because you will have better blood sugars.' That does not work for everyone.
Coaches love to tell you their story. 'It worked for me so it will work for you.' But you are not the coach. You are unique. There is only ONE YOU, ONE LIFE, and ONE DIET that is perfect for you.
Marketers love to push the magic pill, 'just take this and you will have boundless energy and lose weight FAST.' But folks, it just turns into another fad and another pill and all the while, you are bank account is shrinking while theirs grows.